The Benefits Of Working With Steve To Sell Your Home

Selling a home should be a pretty straightforward process and in the best of all worlds, it is.
In the real world, however, challenges arise during all transactions.
This will not change.
What sets realtors apart are the solutions to the challenges.
Among real estate agents you will find a vast difference in the level of experience, expertise and commitment to quality of service.

When you sell with me your property will be featured on these websites...

Chicago's first and foremost residential real estate since 1855 and Chicago's #1 real estate website.






The world's largest real estate database of homes for sale and the official site of the National Association of REALTORS.


For real estate agents, we believe Homes.com is the #1alternative to Realtor.com. It's got the best website name in the business and it's traffic is skyrocketing.

HarmonHomes.com is part of a network of sites that ranks in the top 500 most highly-trafficked web sites. HarmonHomes.com itself enjoys approx. 2.5 million pages viewed each month. Harmon Homes is featuring all NUMBER1EXPERT™ listings across their web site as "Select Listings" -- this means they will come up ON TOP of the majority of listings displayed.
Bargain.com attracts 2 million consumers every month - who pay for access. These are highly qualified prospects for your property. Your property will appear in Bargain.com under the heading, "Realtor Listings."
Immobel.com is a European listings website and is unique: It provides automatic translation of your listings into multiple languages. Immobel has a very international audience bringing buyers from all over the world.

RealEstate.com is one of the most popular real estate web sites, receiving millions of consumer visitors.
Sell.com
is a Top Classified Site On the Web. With over 500,000 ads posted since opening for business, you want your home on Sell.com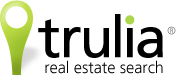 Trulia.com
gives consumers free and open access to unbiased residential real estate information online, using a simple, user-friendly, intuitive Web interface.
Preperation Pays
I've been preparing to meet with you for many years.
My knowledge of my market and my experience through hundreds of transactions enables me to assess both your circumstances and your property expediently and efficiently. As a fourth generation Oak Park/River Forest resident raising my family here, I know and love my community and enjoy helping others make it their community too!

Before our first meeting I will prepare a preliminary market analysis.
That analysis is fine tuned after I view your home and talk with you.
Thereafter, it is my responsibility to prepare you and your home for the marketplace. I will advise you how to present your property to maximize its selling price. Some improvements are worth it, and some are not!
These efforts will have your home up for a shorter period of time on the market and more after sale dollars to you.
An Educated Seller is My Best Client
My goal is to provide you with all the information you need to make informed decisions at each step of the selling process. In addition to review of all documents, we are always available for questions. Each seller receives a detailed marketing and pricing plan.
Continuous Communication
My staff is always here for you...from initial planning for the sale of your home...through marketing, sale and settlement... and there after whenever you need me for advice or counsel.
After each showing of your property I will contact the showing agent for feedback that is then shared with you by phone, e-mail and bi-weekly reports. Marketing reports and progress reports are part of my bi-weekly communication as well.

Maximum Market Exposure when you list with Steve
I understand the importance of a marketing strategy and develop a custom plan for each listing. My first, and most valuable "target" market are the agents who work with me. Your home information and photos are entered into our Intranet immediately and in less than 24 hours into the regional Multi List System. As the property description is entered into my advertising program, the complete property information and photos are being uploaded onto about 20 other websites.
Expert Negotiation Skills
Each year I help hundreds of family members make happy, stress-free moves around town and around the world. My level of success is a testament to my negotiating skills. Just as importantly, my clients appreciate the better bottom line that I help them to achieve!

"MY LISTINGS DON'T LAST"
I Use Tomorrow's Technology To Market Your Home Today!

Let me show you how my many websites including Baird & Warner combined with leading edge technology can put your home light years ahead of the competition in todays real estate market.

Why not get the best possible price for your home by reaching the maximum number of potential buyers?

Steve